Published February 08, 2022
The New Entrepreneur from Greece, Ms. Viktoria Nianiou (www.viknianiou.com) is a very active young artist who is planning to set-up an artist-run space focused on the promotion of contemporary art and the dynamic art scene without borders.
The Host Entrepreneur from Spain, Mr. Guillermo Mora (www.guillermomora.com), is an artist based in Madrid, focused on painting and sculpture
They participated in the Erasmus for Young entrepreneurs programme, for 6 months, (fragmented period 05/04/2021-31/07/2021 and 15/09/2021-14/11/2021.
The outcome of their cooperation in the frames of EYE programme, met completely their expectations. It was a mutually beneficial cooperation and a valuable experience for both of them. They had the opportunity to exchange ideas and learn new things.
Viktoria acquired skills and useful knowledge in order to set-up her own business.
See below how they present this successful business exchange relationship: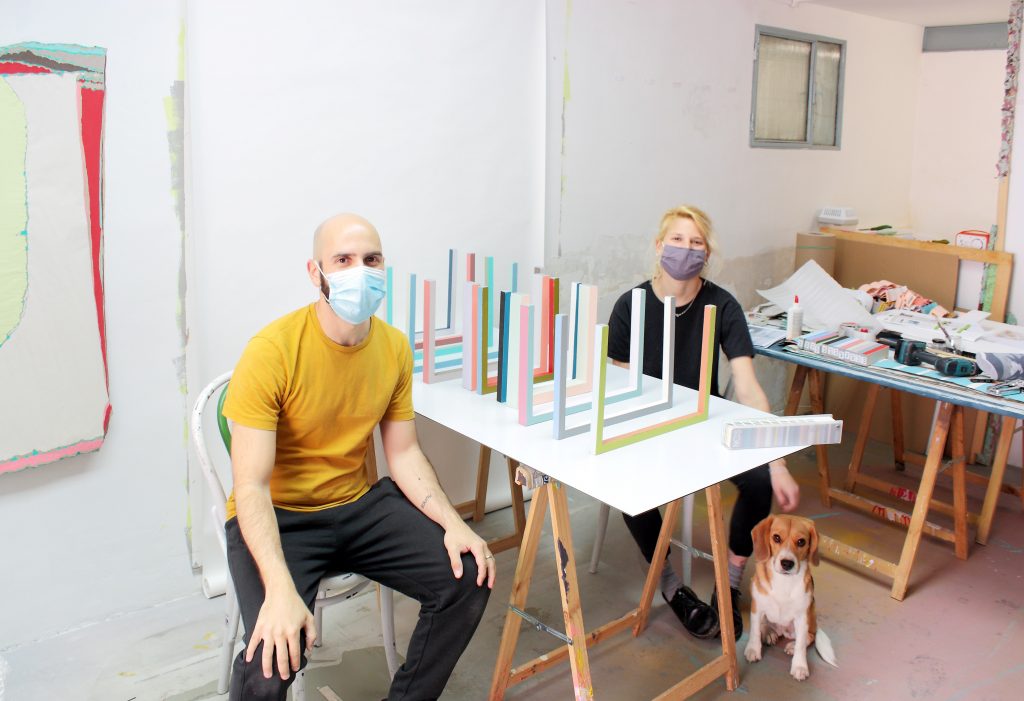 It was the first time that Guillermo participated in the EYE programme by hosting a New entrepreneur and he believes that his expectations from the EYE programme have been completely met. The NE learned how to manage an art studio (working methodology, art production, technical processes, time management) and how to create and operate an art space. Discipline, perseverance in work and responsibility when developing a cultural project, were fulfilled by the NE.
The HE has acquired new skills as a mentor and also new approaches and perspectives with input from the NE. The purpose of generating new work dynamics in the studio with the enthusiasm and dedication of the NE, was achieved. All her suggestions have been brilliant. She has been a perfect fit for each proposal and project developed. Thanks to her presence he has been able to undertake new projects in parallel to the work in the studio. His production has grown, and sales have increased.
On the other hand, Viktoria during her collaboration with Guillermo had the opportunity to carry out different activities related to art production and management. She learned how to make a contract with an art space, how to install in an art fair, how to restore an artwork, packing and transport issues, etc. She also got the chance to know how an artist´s space works and learn new creative processes and strategies. They worked together in the development of artistic projects step- by -step. She feels very content because she met all the objectives and expectations of her stay abroad. It was a great experience that allowed her to know a new country and culture and at the same time enrich her business plan with new ideas and possibilities. She had the chance to collaborate with a great artist who shared his experiences and adviced her on how to survive in the art market today.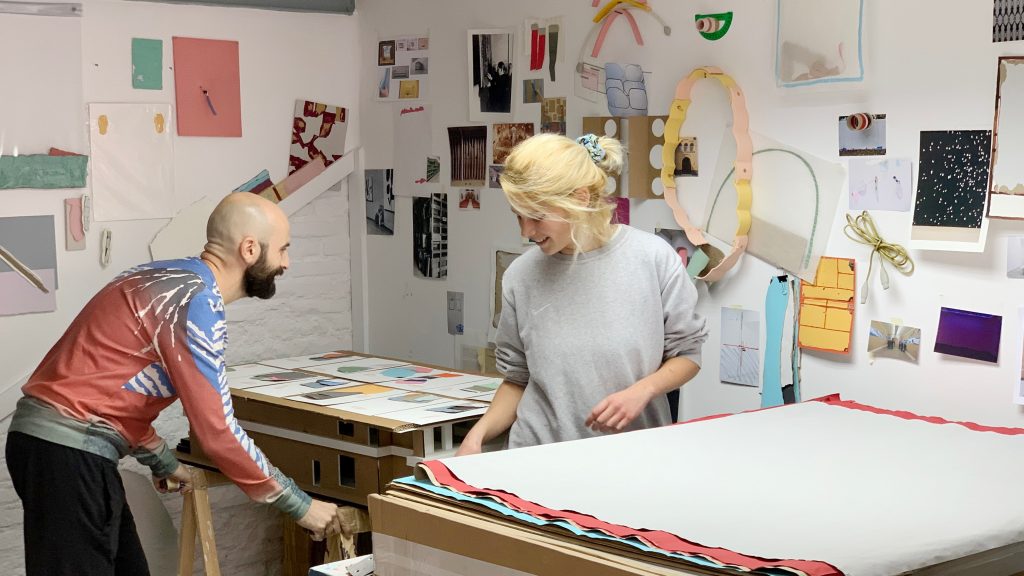 They would definitely recommend this program to other entrepreneurs:
Host Entrepreneur: "This experience has been very rewarding and I highly recommend it. It's been a great opportunity to share our wisdom, experience, and insights. Working as an artist is very lonely, and the NE's presence in my studio has given me back the enthusiasm to work as a team. I would love to collaborate with her again in the future»
New Entrepreneur: "It was a great experience! I am grateful to be part of the ERASMUS for Young Entrepreneurs. I consider it a vibrant experience that can give you the chance to learn from experienced professionals and strengthen the skills you need to develop your own business. It is also a great way to meet new people, dialogue, and exchange ideas and experiences. I am grateful for meeting Guillermo and collaborating with him. I totally recommend ERASMUS for Young Entrepreneurs! I think that it´s very helpful for young entrepreneurs, as the programme can offer you the possibility to collaborate with some of the best professionals around Europe. I feel really lucky because my relationship with Guillermo was unexpectedly good and filled me with energy and motivation to start my own business."