Published February 23, 2022
The European Startup Universe continues its journey to make Europe the new global powerhouse for startups. As the biggest project for every early-stage EU tech startup founder, ESU aims to connect them with the best minds of the EU tech community – unicorn founders, known investors, and experts.
Offering to every founder access to funding and networking opportunities, expansion across EU countries, and opportunities to find new clients to grow revenues are some of the aspects of the whole ESU initiative.
The tech founders who are ready to take the next step are invited to register by the 28th of February to one of the national open online 6-week programs that are going to take place on the Founderhood platform, starting on the 1st of March.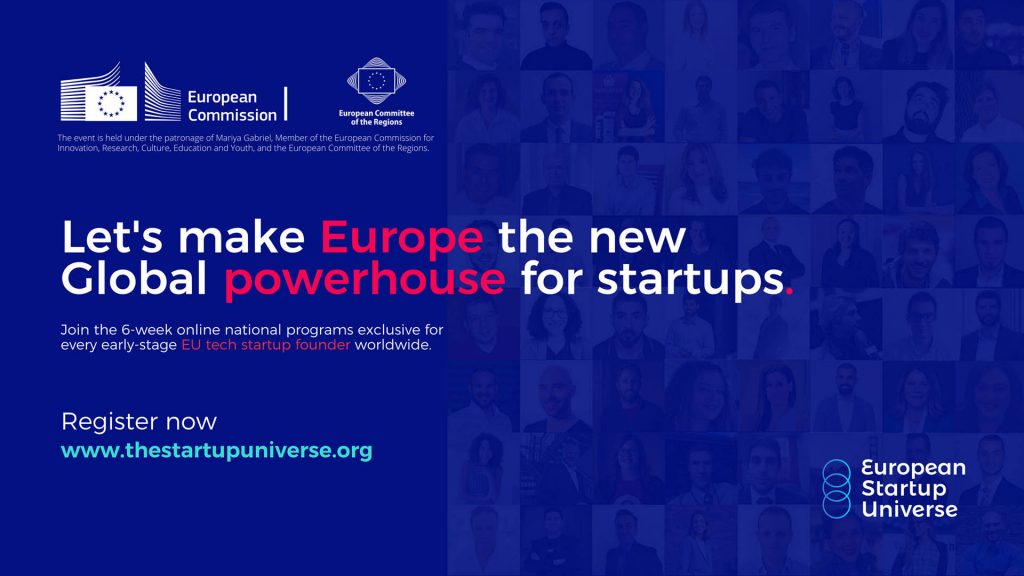 The countries that the ESU program will run in will be:
Greece by Athina Kaltsiki, Project Manager at InfinityGreece
Cyprus by Panis Pieri, Startup Journalist and Founder of Startups364
Hungary by Balazs Horvath, Chapter Director of Startup Grind Budapest
France by Bacely YoroBi, Co-Founder & Managing Director of ConnectX Global
Slovenia by Jan Skok, Project Manager at SAŠA incubator
Romania by Cristiana Bogățeanu, Executive Director at ROTSA (Romanian Tech Startups Association)
Luxembourg by Steve Glange, Chapter Director of Startup Grind Luxembourg, Experienced Innovative Solution Broker
Croatia by Saša Lamza, Head of General Affair Sector at Business Incubator BIOS
Spain by Juan Perez Torralbo, Innovation Management and Startup advisor / Data & Innovation / Co-founder of Jacobo and Ejecant
Find out more about the national programs and the opportunities they offer here.
The startups who will be able to claim potential funding from EU Angel Investors will be those who will have filled 5 out of 6 weekly reports during the 6-week program they participate in.
The entire action is held under the patronage of the European Committee of the Regions and Mariya Gabriel, Member of the European Commission for Innovation, Research, Culture, Education, and Youth.
For more information, reach out to info[at]thestartupuniverse.org or visit the website.