Published January 27, 2022
The Erasmus for Young Entrepreneurs programme has reached the impressive milestone of 10,000 business exchanges between entrepreneurs from the 45 participating countries, since its launch in 2009.
We are pleased to present some entrepreneurs from Greece, who contributed to this achievement:
Vasilis Aloutsanidis / George Argyriou / Evelynne Bakinta / Elpis Chrysovergis / Amalia Gropali / Andreas Karadakis / Anastasia Karagianni / Evangelos Karapetsas / Giannis Mavrogiannis /Victoria Nianiou / Panayota Pouliou / Zoe Tzika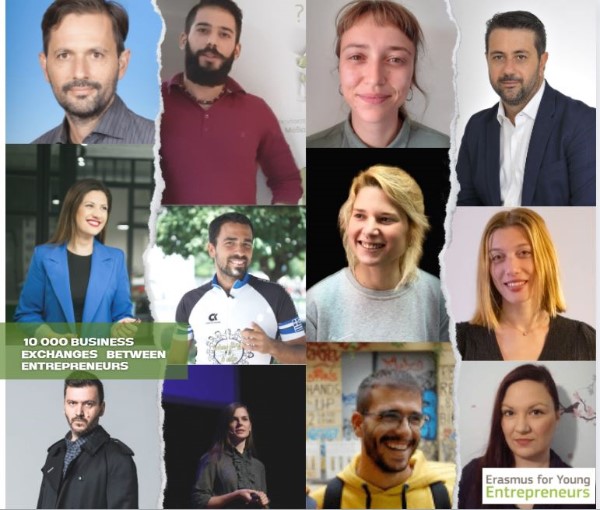 We are proud of their dedication and their successful business exchange relationships !!
In fact, many Host entrepreneurs enjoyed the experience so much that they decided to host other New entrepreneurs afterwards!
They consider that the experience was mutually beneficial, while in some cases their collaboration was extended after the completion of the program.
We would like to thank all the Host Entrepreneurs & the New Entrepreneurs who chose and supported our organization Science & Technology Park of Crete (STEPC)/ Foundation for Research and Technology – Hellas (FORTH), as a local contact point in Greece and trusted us at every step of the procedure.
If you also want to strengthen your business and expand your network of collaborations, find out about the EYE program on the official website
You can also contact us at +30 2810391900