Published July 13, 2022
EEN-Hellas, Praxi Network, Sience & Technology Park of Crete as well as the China IP SME Helpdesk are co-organizing a webinar regarding the "IP Protection in China in the Digital Economy", on 21 July 2022, 10:00-11:30 a.m. EEST.
In the webinar, Dr. Joerg-Michael Scheil will share best practices on how to develop a comprehensive IP strategy, to protect your company's innovations and enforce your brand.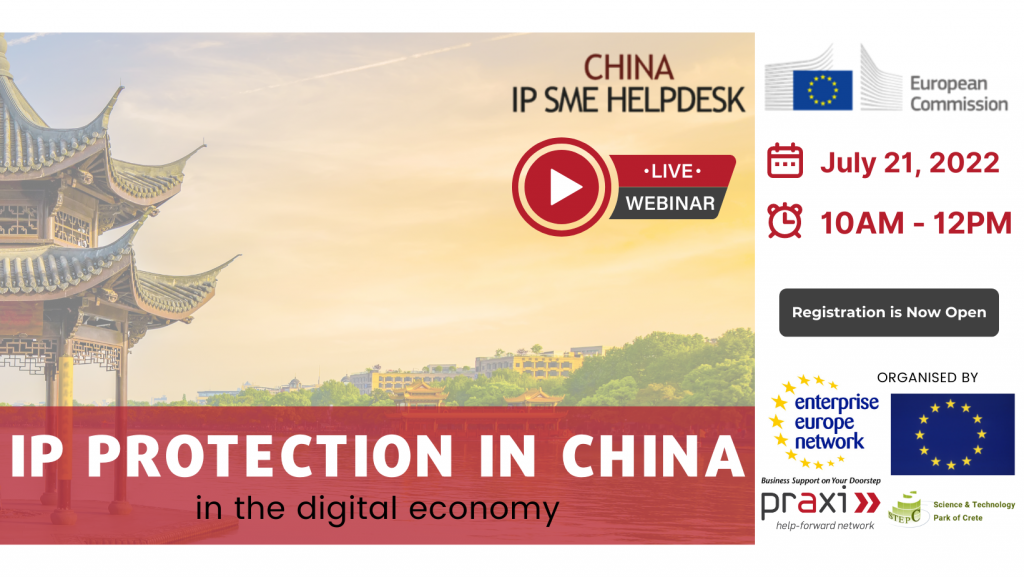 For participation, registration is required here.
For more information click here.